This article is part of a series highlighting retail brands that can be imprinted with your company logo.

When it comes to drinkware brands, there's no lack of options. From YETI to Tervis to RTIC and many more, high-quality tumblers and water bottles are always popular choices when selecting custom drinkware.
But if you're looking for a custom drinkware piece that's a little different, try BrüMate. Created by Dylan Jacob at just 21 years old, all BrüMate products are made from triple-insulated stainless steel. That means they really do keep your hot drinks hot and your cold drinks cold.
What also sets BrüMate apart are their lids. A lot of drinkware pieces claim to have leakproof lids, but what they really mean is that their lids are leak resistant. Your drink isn't going to splash out of the bottle if you hit a pothole in the road, or if you're going for a brisk walk. However, turn your water bottle completely upside down and it's a different story. However, many of Brümate's lids are different. All the products in their MÜV Collection have BevLock™, a 100% leak proof locking lid with a magnetic closure.
In addition to high-quality products, BrüMate also puts a large emphasis on sustainability. Over the next 12 months, BrüMate has committed to making all of their lids out of Tritan Renew, a plastic that's made with 50% recycled material. By doing so, they estimate a large impact on diverting waste (over 15,000,000+ single use plastic bottles) to landfills.
Pinnacle Promotions carries all types of custom BrüMate drinkware including tumblers, can coolers, coffee mugs, canteens, and more. Here are some of our favorites:
The BrüMate Hopsulator Trio 3-in-1 Can Cooler is perhaps our favorite. BrüMate calls it the most versatile can cooler in the world and for good reason! It fits all 16 oz. craft cans, comes with a freezable adapter for 12 oz. cans, and can be easily switched into a pint glass. The push-lock gasket keeps the can secure and easy to remove when you're done. The non-slip base ensures your drinks stay put.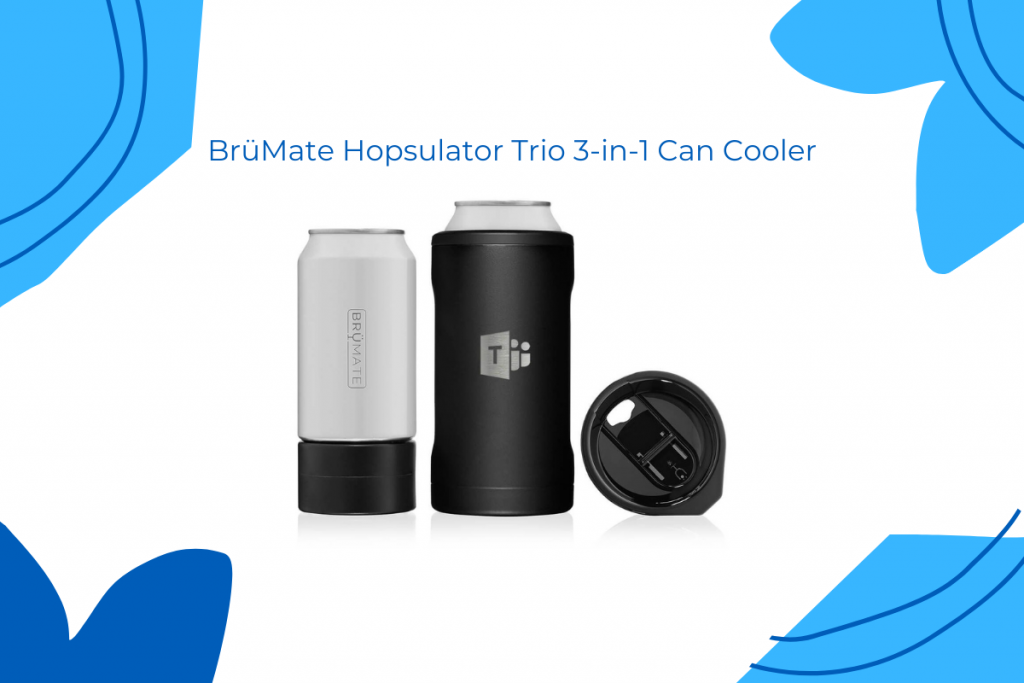 The BrüMate Toddy Coffee Mug is part of the MÜV Collection, which means the lid is 100% leakproof. This 16 oz. mug is super versatile and can be used for both hot and cold beverages. And did we mention that it's 100% leakproof?!
If you're looking for something different, the BrüMate Fifth Liquor Canteen is a good choice. The triple-insulated drinkware piece is made out of stainless steel and will keep your drinks chilled for over 24 hours. At 25 oz., it holds a full fifth of liquor and the cap also doubles as a 1.5 oz shot glass. Don't drink alcohol? That's okay, this product works well with any cold beverage.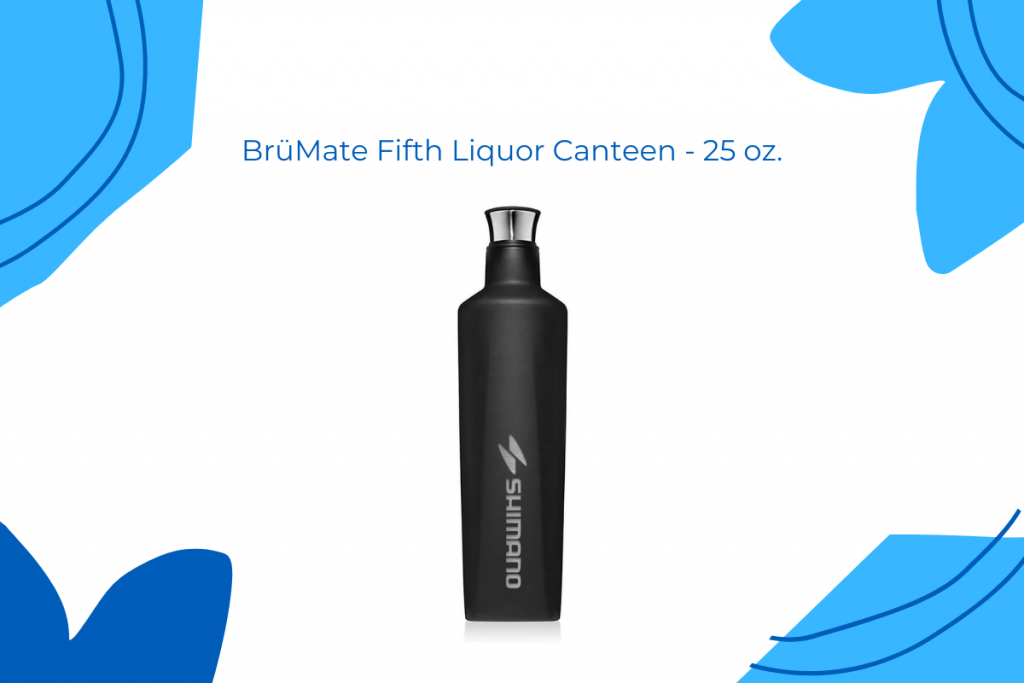 ---
While BrüMate might not be on your radar quite yet, it's definitely a brand worth paying attention to. Give us a call at 800-351-4226 if you'd like to learn more about BrüMate or any other of our 10,000+ promotional products.