Inspire innovation and supercharge the office with cutting-edge tech swag.
Supercharge my swag
10W Mag Max Wireless Charger Phone Stand
Go wireless and enhance the charging experience while decluttering workspaces.
Recycled Desk Mat
Transform any desk into a softer, eco-friendly, and mouse-friendly space for your brand to shine.
MagClick® Fast Wireless Charging Desk Organizer
Get organized and keep workspaces tidy while wirelessly charging phones and other compatible devices.
Stay connected and stay productive with mobile tech swag trends.
Get the trends
3-in-1 Travel Charger
Stay powered up on the go with the perfect travel companion.
PowerStick SpotScout Two-Way Bluetooth Tracker & Luggage Tag
Power up your adventures with a reliable power bank that keeps devices charged while on the move.
RPET Tech Organizer
Keep tech essentials organized with an eco-friendly case, perfect for on-the-go convenience.
Transform any living space into a futuristic oasis with branded home tech.
Logo-ize my living space
UL Listed Nightlight A/C Adapter with Dual USB Ports
Illuminate your brand and charge your favorite devices with one convenient adapter.
Home iM30SC Color Changing Alarm Clock
Wake up to vibrant colors, crystal-clear sound and fully charged devices in one stylish package.
Kneado Massage Gun Kit
Relieve muscle tension and promote relaxation with targeted massage therapy at your fingertips.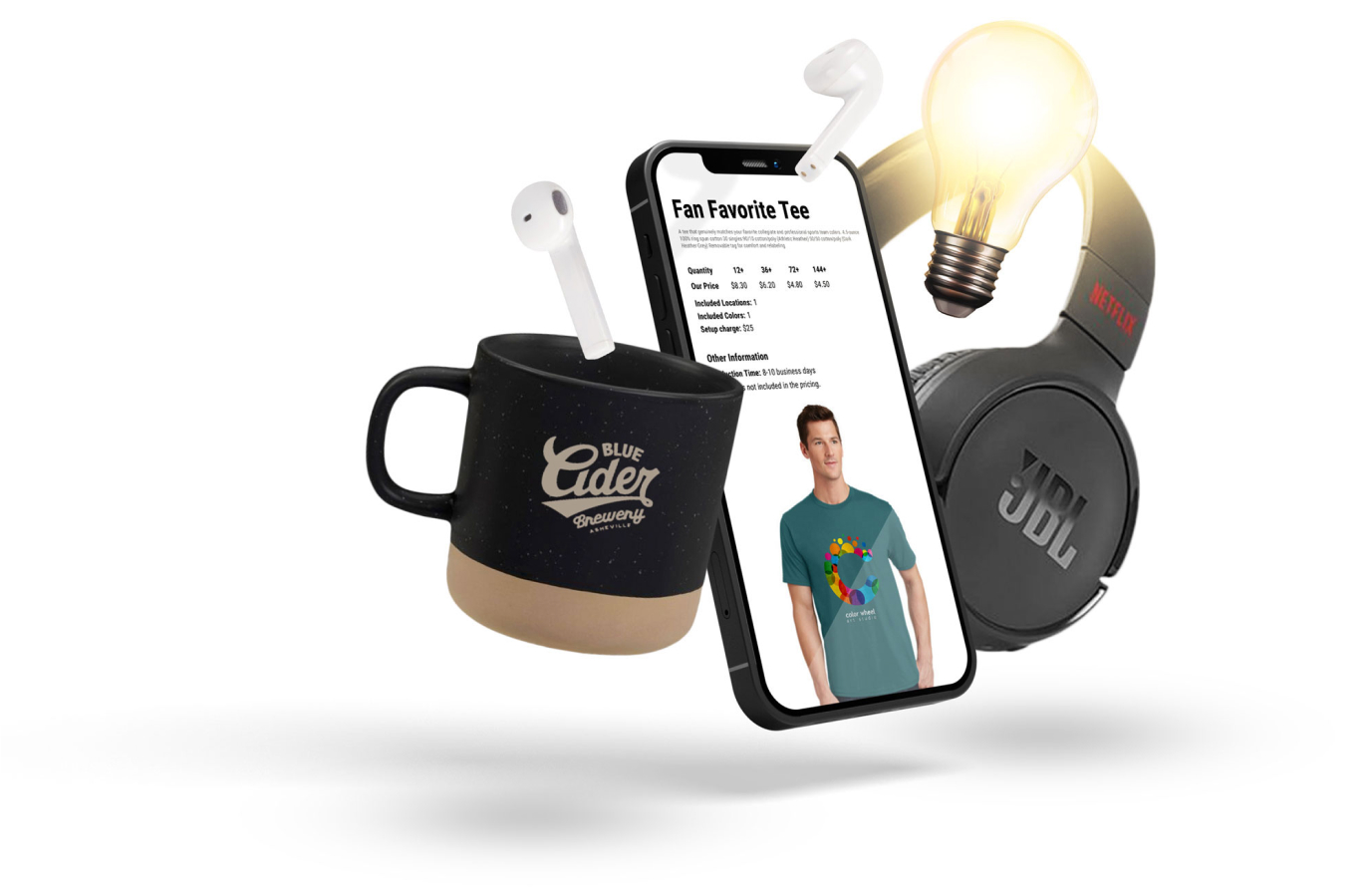 Looking for more curated ideas?
We can help!
Our virtual IdeaKits™ are full of creative promotional ideas or you can request a Free Sample* before you fully commit to your next bulk order!
*Any sample over $20 may be subject to an additional charge. We reserve the right to refuse unqualified requests.