Embrace autumn vibes & cozy up with our fall t-shirt collection.
Customize my cozy
American Apparel Relaxed Long Sleeve T-Shirt
Tap into autumn comfort with a relaxed fit and superior softness.
District Re-Tee® Long Sleeve
Layer up with eco-friendly shirts, perfect for everyday autumn adventuring.
Allmade® Tri-Blend Long Sleeve Tee
Make a positive impact this season with crazy-soft shirts made from up to 6 recycled plastic water bottles.
Keep your customers warm and on-trend for every autumn adventure.
Bundle up my brand
Russell Outdoors™ Basin Snap Pullover
A heavy-duty pullover to help embrace cool weather in style.
OGIO® Outstretch Full-Zip
Designed for the fairway or the corporate hallway, this cotton-rich 1/4-zip adds a lightweight layer of warmth with enough stretch for easy movement.
Brooks Brothers® Mid-Layer Stretch 1/2-Button
A relaxed and comfortable fit, perfect for fall fashion.
Stay fashion-forward & enjoy the spirit of autumn with stylish custom jackets.
Stylize my jackets
Port Authority Soft Shell Bomber Jacket
The weather-resistant choice for everyday autumn outings.
Port Authority Packable Puffy Jacket
Embrace the season and add a pop of autumn-inspired color to your brand.
Mercer+Mettle™ Quilted Full-Zip Jacket
A sleek and functional outerwear choice to conquer the seasonal chill in style.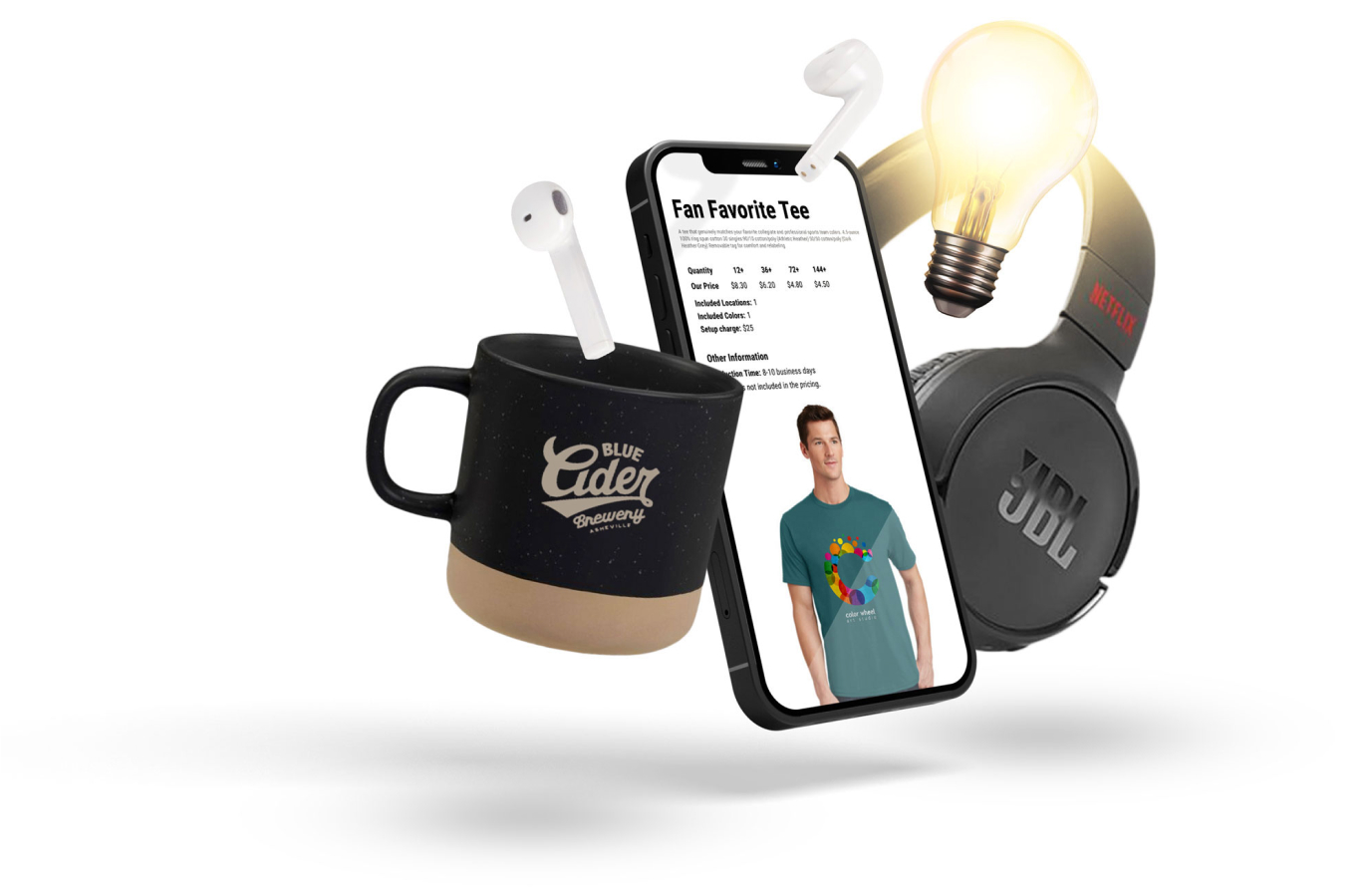 Looking for more curated ideas?
We can help!
Our virtual IdeaKits™ are full of creative promotional ideas or you can request a Free Sample* before you fully commit to your next bulk order!
*Any sample over $20 may be subject to an additional charge. We reserve the right to refuse unqualified requests.