Tackle your next trade show or corporate events in casual comfort with these custom apparel trends!
Customize these trends
American Apparel Relaxed T-Shirt
A classic tee with a relaxed and comfortable fit. Perfect for everyday outings!
District Perfect Blend® Tee
The perfect blend does exist in this 50/50 cotton/poly t-shirt, giving you a soft, breathable feel with added durability.
Next Level Tri-Blend Tee
Looking for something with a vintage look and feel? This tee is typically lightweight and breathable, making it an excellent choice for casual wear in warm weather.
Outfit the team for success with personalized professional apparel items.
Personalize my apparel
OGIO® Polo
Accelerate beyond the limits in this high-performance polo that pays tribute to your favorite jeans with its rounded, bar-tacked placket — stay cool with wicking technology in a streamlined style.
Port Authority Fairway Stretch 1/4-Zip
Designed for the fairway or the corporate hallway, this cotton-rich 1/4-zip adds a lightweight layer of warmth with enough stretch for easy movement.
Brooks Brothers® Casual Oxford Cloth Shirt
Originally invented in 1900, this iconic silhouette embodies the off-duty professional look whether you dress it up or keep it casual.
Choose to reduce, reuse and recycle with stylish, sustainable attire!
Stylishly sustainable attire
Allmade® Unisex Organic Cotton Tee
A C-FREE™ Product, this eco-friendly t-shirt is made with 100% organic cotton and is both sustainable and affordable.
Port Authority Eco Cap
These caps are sustainably stylish with 100% recycled polyester twill and an unstructured fit for everyday wear.
District Re-Fleece Full-Zip Hoodie
The most sustainable fleece yet! District Re-Fleece breathes new life into reclaimed materials with its 100% recycled fabric. Affordable, comfortable and never re-dyed, it's a fleece that just feels good.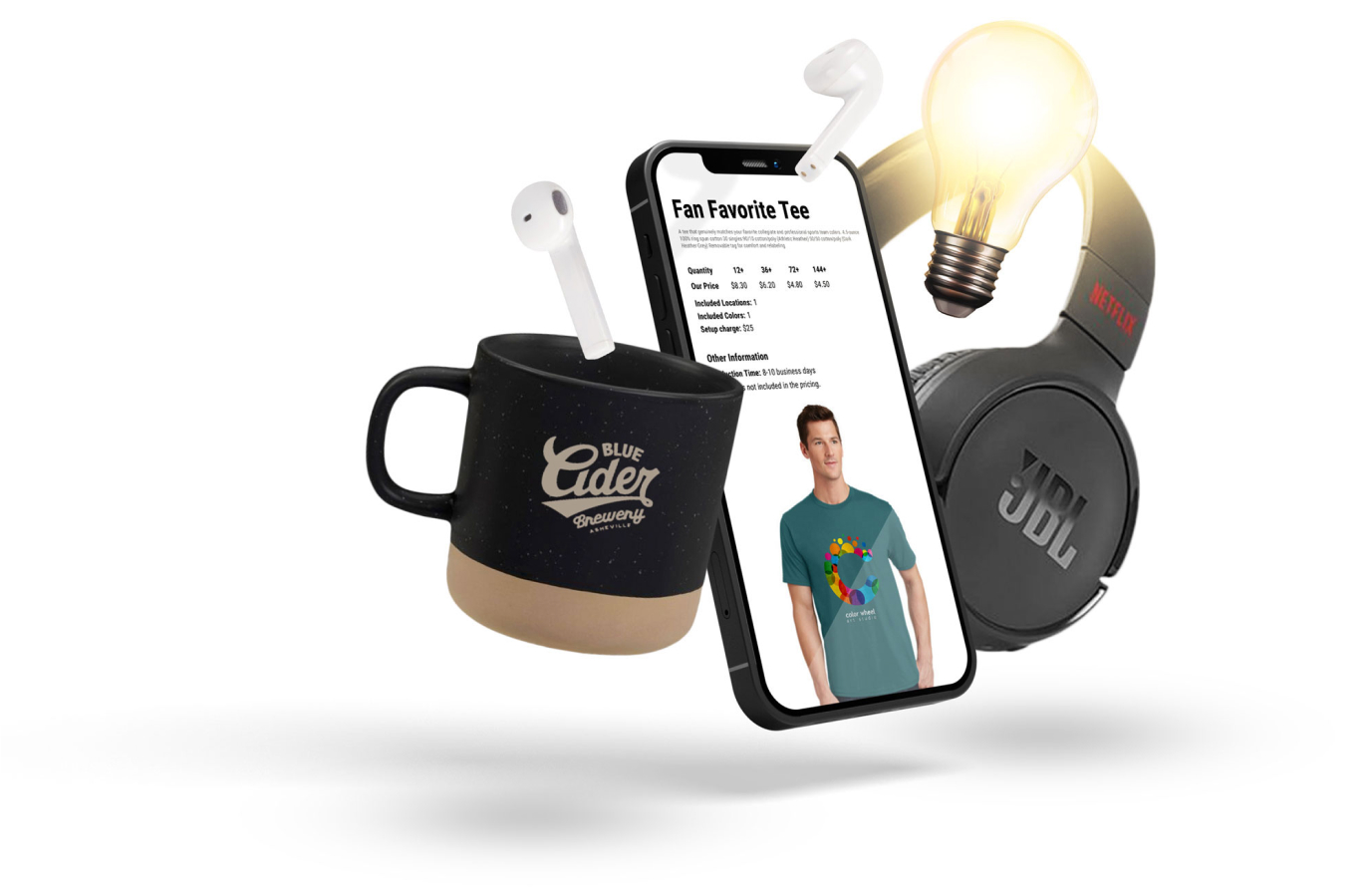 Looking for more curated ideas?
We can help!
Our virtual IdeaKits™ are full of creative promotional ideas or you can request a Free Sample* before you fully commit to your next bulk order!
*Any sample over $20 may be subject to an additional charge. We reserve the right to refuse unqualified requests.