Trade show planning can seem like an insurmountable mountain, especially if you've never exhibited before. But if you break down trade show planning into concrete steps, you'll soon realize just how doable it is. To help out newbies and veterans alike, we've created a trade show planning checklist and timeline to walk you through the entire process, from one year out to the day of the show (and beyond).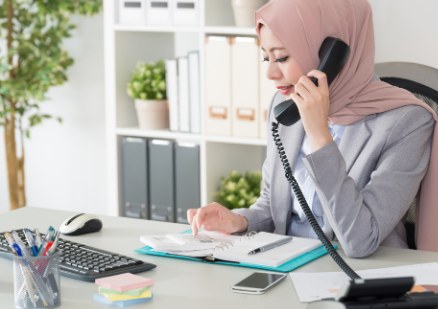 12+ months out
Determine your overall objectives for attending trade shows. Do you want to launch a new product? Sign additional clients? Get new leads? Before you sign up for a single trade show, you should have at least one (if not several) objectives in mind.

Research and select a trade show (or shows) based on the objectives you have defined. Seek out trade shows that will allow you to reach your most important, high potential audiences without too much overwhelming competition.

Register for the trade shows and select the best booth spot for your needs.

Set a general budget for your trade show or shows, taking into account everything from travel to booth furniture to

promotional giveaways

. If you need to request extra funds, you'll want to do it before the start of the new fiscal year.

Put reminders in your calendar for all the important deadlines between now and the date of the trade show.
6-9 months out
Start the individual trade show planning process by designing the booth for the show. Begin researching lead times to order furniture, banners, promotional giveaways, etc. so you're not rushed.

On a related note, begin designing your marketing materials, since you'll need designs finished and approved before you order anything.

Finalize your objectives and campaign messages for each trade show, since this will influence the design of your marketing materials.

Now that you've begun planning in earnest, you'll have a clearer idea of specific expenses, so keep track of them and make sure you're sticking to the budget for each category.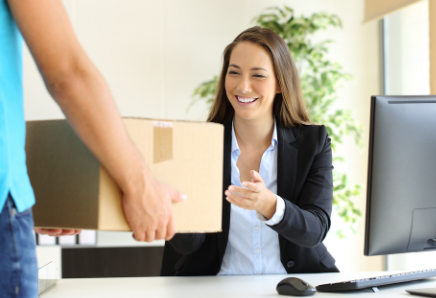 4-6 months out
Figure out your staffing needs–i.e., how many people you need to travel to the show and work the booth. Ask your chosen employees if they're available during those dates.

Once you know who's staffing the trade show, begin booking flights, hotels and other travel arrangements. Don't forget to check if the trade show has an associated hotel that offers a discounted conference rate!

People aren't the only thing that needs to be transported to the trade show. You also need to get your booth and the exhibition materials there and back. Begin planning your shipping logistics and making arrangements.

Start promoting your trade show attendance via your website, emails, social media and even digital advertising if you have the budget.
1-3 months out
Continue promoting your trade show expo via marketing.

Train your staff to work the booth,

network with potential customers

, give sales presentations and whatever else they'll need to do while on the ground at the trade show.

Follow up with the trade show expo, your shipping company and anyone else to make sure that everything will arrive on time.

Schedule any client dinners or other business meetings that will take place during the expo.

Prepare any emails

, postcards or other marketing materials that will go out to new connections after the trade show.

Finish ordering your trade show booth materials.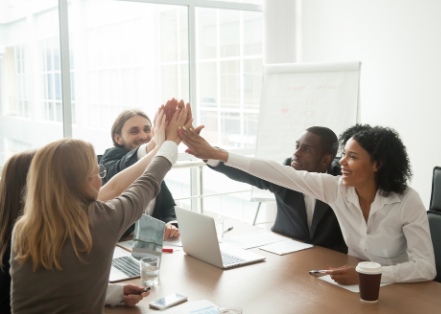 1 week out
Complete any last-minute staff training.

Double check all travel itineraries for trade show staff.

Confirm shipping arrival dates for your booth display, marketing materials and promotional items.

Confirm move in and move out dates and times with the trade show venue.

Review all other to-do items to make sure you're not forgetting anything.
After the trade show
Follow up with your new leads.

Send thank yous to any clients you had private meetings with.

Analyze the leads you got at the expo and their performance so far.

Review the budget again to see how accurate your estimates were.

Debrief with your team to determine the main takeaways.

Take what you've learned and start trade show planning for the next event!
Follow this checklist to make sure that you've covered all your bases as you proceed with your trade show planning. Good luck at your next expo, and don't hesitate to contact our customer support team if you have questions about ordering promotional goods for your next trade show.