Choosing a theme for your trade show booth will make it easier to design and help attract more visitors with a consistent aesthetic. However, it can be hard to decide on a theme given all the options available, especially if you're working with a small footprint. Here are eight of our favorite themes for trade show booth designs: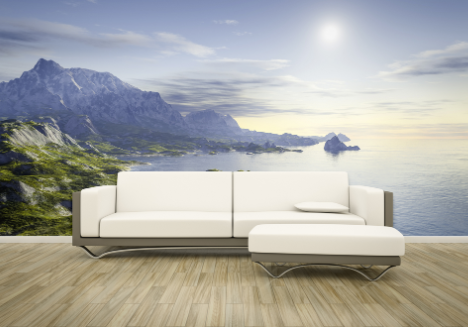 Visit a new location.
No matter how large or small it is, you can use your booth to transport your visitors to a location related to your brand. For example, poultry producers might base their design on a farm, while a surfboard company might recreate a beach. If your headquarters are located in an iconic city, that can also be a source of inspiration. And if the trade show draws a lot of local attendees, theming your booth around the host city isn't a bad idea either.
Harness the power of nature.
A warehouse-like trade show floor, bathed in artificial lights, is pretty much the opposite of being outside—which is why bringing a bit of nature to your booth will really make you stand out. Brainstorm some ideas to see if you can make different natural settings (beaches, lakes, mountains, meadows, deserts, etc.) work for your brand. If you can, spacing real plants around your booth will add an extra dose of natural energy and help liven up your booth design.
Create your own café.
People are constantly hungry and thirsty at trade shows, so offering food and/or drink samples is a powerful motivator. Stage your booth to look like a real life store and hand out snacks, drinks and energy bars to visitors. Even if you can't stock a full range of items, creating a hydration system where people can refill their water bottles will definitely encourage visitors to stop by—and give you a chance to hand them a custom branded water bottle, of course.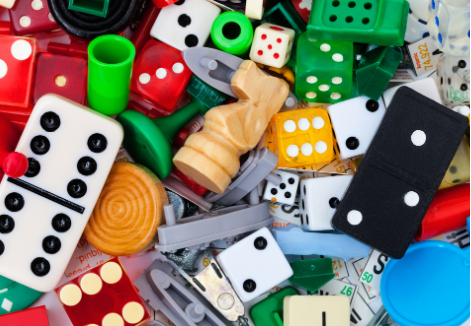 Gamify everything.
Booth games are a common activity at trade shows, so why not take things one step further and design your entire booth around a popular game? Popular game shows, board games and card games with large fan bases will definitely generate buzz on the trade show floor. If you're feeling especially creative, you can customize a classic like Monopoly or Uno to tailor it to the product or service that you're trying to market.
Take cues from Hollywood.
If taking inspiration from a game show isn't your cup of tea, perhaps a TV show or movie will spark your ideas? Pick a show or movie that has widespread popularity to appeal to the largest possible audience, or go for a general Hollywood vibe (perhaps a movie theater or awards show concept?) to keep it from getting overly specific.
Highlight a charitable cause.
Companies both large and small often have charitable projects, whether it's a simple annual donation or a comprehensive program spearheaded by employees. For example, plastic packaging companies usually have initiatives in place to encourage recycling, while a food manufacturer might partner with a nonprofit that donates meals to shelters. If your charitable cause is relevant to your business, highlighting it through your booth can differentiate you from other booths that go straight for the scale.
Turn your booth into charging central.
It wouldn't be a trade show if everyone's devices weren't constantly running low on power. Help solve the problem by transforming your booth space into a charging station. This has two advantages: A charging station doesn't take up a lot of floor space and visitors will likely hang around for a while as they wait for their devices to charge, giving you an opportunity to talk to them about your products and services. Bonus points if your business somehow relates to electricity or you can make a relevant pun about "charging ahead" in your industry.
Make everything in your booth from the same material.
Sometimes sameness can make you stand out. Constructing your booth entirely (or mostly) from the same material is sure to get people talking, if only to ask, "How did they do that?!" Cardboard is probably the most feasible and affordable material, but you can get more creative and try making your booth from wood, glass or even 3d printing.
We can't tell you which theme to pick, but we can help you realize your design vision. Shop our collection of trade show displays or contact us for assistance with your trade show order.