Choosing sustainable promotional products will positively affect our environment, your business and your customer base. Here are Pinnacle Promotions' ten reasons to consider going sustainable in 2023!
Sustainable promotional products are all the rage in 2023, and for a good reason! As the world becomes more environmentally conscious, it's up to us to manage the life cycle of the products we sell or give away. What better way to do that than with thoughtfully sourced, sustainable swag?
Today, long-term and ethical sustainability is a topic that is on everyone's mind. Whether it's off-setting corporate emissions, reducing plastic waste, conserving energy, supporting humanitarian efforts or purchasing eco-friendly products, there is no denying that the environment needs our help. And this is where sustainable promotional products come in.
So why should you consider making sustainable efforts a priority this year? These products not only help to reduce our environmental footprint, but they also make great marketing tools for businesses. Let's dive right in and explore why sustainable swag is the way to go in 2023!
Ten Reasons Why You Should Choose Sustainable Swag This Year: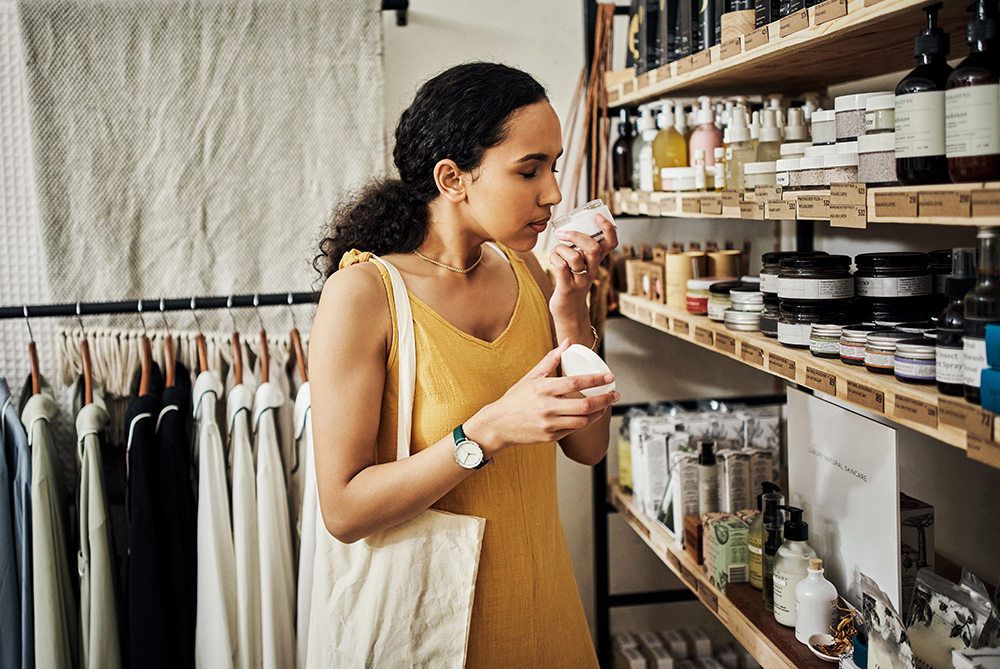 #1 Save the planet, one product at a time
By using sustainable promotional products, we're reducing waste and conserving resources. Products made from biodegradable materials, like bamboo and recycled paper, break down naturally and don't contribute to the never-ending pile of garbage in landfills. How awesome is that?
#2 A reputation to be proud of
Companies that go green with their promotional products show they care about the environment and are committed to doing their part. And customers love it! ASI Central confirms that 78% of customers say a sustainable lifestyle is important to them. Showing your brand cares about the planet builds a positive reputation. And a positive reputation means repeat customers.
#3 Save money and the planet
Sustainable promotional products cost a little more upfront but are more cost-effective and last longer in the grand scheme. Plus, you feel good about doing your part to save the planet. Win-win!
#4 Marketing opportunities you can't miss
Sustainable promotional products offer unique marketing opportunities for eco-friendly campaigns, events, and product launches. From trade shows and conferences to holiday-specific events for Earth Day, World Oceans Day or World Nature Conservation Day, your brand can stand out from the crowd and show the world how committed you are to save the planet.
#5 Happy employees, happy planet
Companies can improve employee engagement and motivation by adopting sustainable practices, including using sustainable promotional products. Your employees will be proud to work for a company that cares about the environment!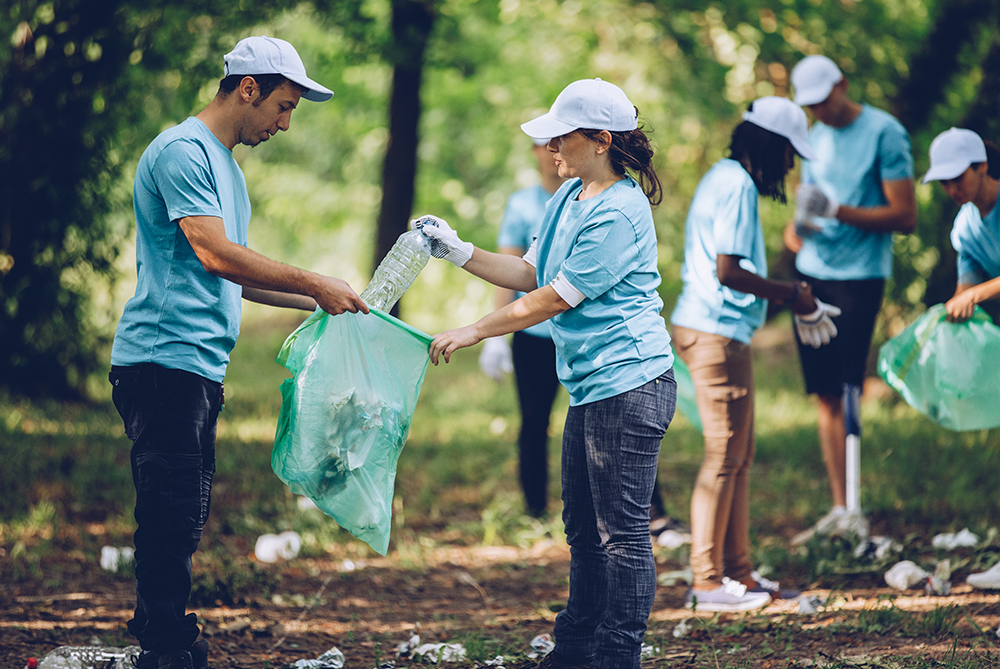 ---
Pinnacle Pro Tip
Are you getting ready for your quarterly charity or employee volunteering event? This would be an excellent opportunity to promote your organization's sustainability efforts with swag made from recycled materials or reusable promotional products to share with your team! 
---
#6 Showcase your social responsibility
Using sustainable promotional products is a way for companies to show their social responsibility and commitment to improving the world. This can build trust and loyalty among your customers and stakeholders and attract new customers looking to support environmentally conscious brands.
#7 Lead by example
Companies that use sustainable promotional products set an example for others to follow. They inspire other organizations to take action and make changes that can help protect the planet. By taking a leadership role in promoting sustainable practices, your company can help drive positive change in their communities and beyond.
#8 Differentiate from competitors
Companies need to find ways to stand out from their competitors in a crowded market. Using sustainable promotional products, you can differentiate your brand and set yourself apart from others who may need to be more committed to environmental sustainability. This can help you build a unique brand identity and strengthen your competitive position in the market.
#9 Promote Healthy Living
Many sustainable promotional products promote healthy living by encouraging people to live an active lifestyle, such as reusable water bottles, eco-friendly yoga mats, and organic cotton t-shirts. These products not only help to reduce waste, but they also promote healthy habits and can help to improve overall health and wellness.
#10 Encourage Sustainable Behaviors
Using sustainable promotional products is not just about reducing waste but also about encouraging sustainable behaviors and habits in our communities. By using products that are made from renewable resources and designed to last, you can encourage customers to adopt sustainable behaviors and practices in their own lives.
Going Above and Beyond with Sustainable Promotional Products
Now you have some practical reasons to go green this year! But sustainable promotional products can go beyond just selling or giving out promo. Sustainable swag also helps to generate positive publicity for your brand.
Just think! You are ready to launch a new line of branded recycled cotton shirts in your company store. You can promote this new launch on your social media and other platforms, which can help spread awareness about environmental sustainability efforts. You even partner with a well-known influencer to send a kit with all your brand's new sustainable products.
Or you're preparing for your quarterly charity or employee volunteering event for Earth Day. This would be an excellent opportunity to promote your organization's sustainability efforts with swag made from recycled materials or reusable promotional products to share with your team on their volunteer adventures! That way, you can effectively showcase your sustainability efforts and market your business.
Sustainable Swag Ideas with Pinnacle Promotions
Using sustainable promotional products will be important in 2023 and beyond. Companies that choose sustainable products can benefit in many ways, including improving brand reputation, attracting new customers, showcasing brand leadership and more. By incorporating sustainable promotional products into their marketing strategies, companies can help to drive positive change and contribute to a better future for the planet.
But there is certainly a lot to unpack when it comes to sustainability. Where do you start? Especially when sustainable promotional products can come in many different forms!
That's where your promotional professionals step in to help. At Pinnacle Promotions, we have our finger on the pulse of the latest promotional trends and sustainable swag. We can help source some popular sustainable swag ideas, including recycled tote bags, bamboo pens and reusable coffee cups.
To learn more about our sustainable swag options, call us today at 877.300.2007. We're happy to assist with making the planet a little bit brighter with promo!