In a world that's increasingly driven by technology, finding the perfect gift for a tech enthusiast can be quite the quest. Whether for a colleague or client, a thoughtfully chosen tech gift can make a lasting impression. And what's even better than a fantastic tech gift? A branded tech gift that reflects your thoughtfulness and also showcases your company's identity.
If you're on the hunt for the best-branded tech gifts for tech lovers, look no further. We've curated a list of top-tier custom logo tech gifts that are bound to win hearts and earn you some brownie points!
Why Choose Branded Tech Gifts
In a sea of options, why should you opt for branded tech gifts? Isn't the quality and functionality of the tech gift what truly matters? The answer is yes, but there's more to consider. Adding your brand's touch elevates the entire gifting experience. Here's why opting for branded tech gifts is a winning strategy:
Personal Connection
Branded tech gifts aren't just gadgets; they represent your brand's identity and values. When you personalize a tech gift with your logo, you're creating a personal connection with the recipient. Every time they use the gift, they are reminded of your thoughtfulness and the professional relationship you share.
Memorable Branding
In a world saturated with advertising, standing out is a challenge. Branded tech gifts create an impressionable experience that extends beyond the initial exchange. Your logo becomes part of the recipient's daily life, making your brand more memorable and recognizable.
Professionalism
Gifting branded tech showcases your professionalism and attention to detail. It communicates that you invest in quality, not just in the products you offer but also how you present your brand. This can enhance your brand's reputation and leave a positive impression on clients, partners, and employees.
Promotional Power
Branded tech gifts serve as a powerful promotional tool. As your recipients use and showcase their tech gifts, they inadvertently promote your brand to their peers, colleagues, and networks. It's a subtle yet effective way to increase your brand's visibility.
Long-Term Exposure
Unlike traditional advertising, which can be fleeting, branded tech gifts have longevity. A well-made tech gift can be used for years, ensuring your brand remains in the recipient's consciousness over an extended period. This long-term exposure can lead to increased brand loyalty and referrals.
Expanding Your Brand With the Best-Branded Tech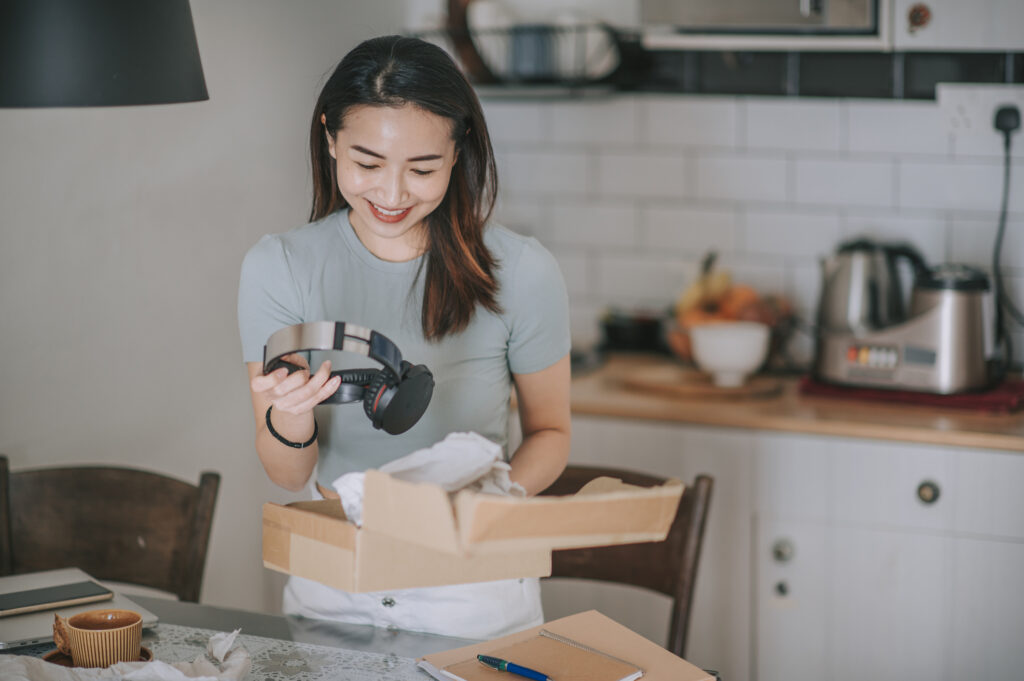 When it comes to gifting, custom logo tech gifts stand out as a strategic choice that combines functionality with branding finesse. It's more than just a gift; it's an investment in building relationships, creating positive associations, and leaving a lasting imprint in the tech-savvy hearts of your recipients.
So, the next time you're considering a tech gift, think beyond the device and consider the branding potential that comes with it. To help you find the right tech gift for your brand and your tech lovers, here are Pinnacle Promotions' favorite branded tech gifts:
Customized Wireless Charging Pads
Wireless charging is no longer a luxury; it's a convenience that everyone appreciates. Gift your tech-savvy friends a branded wireless charging pad that to help declutter their space and keep their devices powered up. When you add your company logo to these sleek and practical chargers, you ensure your brand is always top of mind.
Personalized Smart Device Accessories
From phone grips to pop sockets, there's a plethora of smart device accessories that can be customized with your logo. These practical add-ons enhance the user experience and serve as reminders of your thoughtful gesture. The recipient will appreciate your attention to detail every time they use their device.
Branded Bluetooth Speakers
For those who love to groove to their favorite tunes, a branded Bluetooth speaker is an excellent choice. These compact yet powerful devices provide a rich audio experience and can be customized with your company logo. Whether used at home, in the office, or outdoors, your gift will amplify the music and your brand presence.
USB Hubs & Computer Cables
These practical accessories not only cater to the daily needs of tech enthusiasts but also serve as powerful promotional tools. Branded USB hubs and cables are universally compatible, ensuring that your gift is functional and appreciated by a variety recipients, from employees to clients. It's a thoughtful, versatile choice that blends utility with effective branding for your company.
Engraved Laptop Accessories
Laptops are a tech lover's constant companion. Enhance their experience with branded laptop accessories like customized laptop sleeves, mouse pads, and cable organizers. These accessories offer a perfect canvas for your logo, and every time they open their laptop, they'll remember your thoughtful gift.
High-Quality Customized Headphones
Avid music listeners and professionals alike value a good pair of headphones. Opt for premium branded headphones that can be customized with your logo. With every use, the recipient will enjoy exceptional sound quality while being reminded of your brand's commitment to quality.
Tech Travel Kits
Frequent travelers will adore a custom tech travel kit that's functional and helps them stay organized. These kits often include a mix of charging cables, adapters, and other essential tech accessories. As they jet-set across the globe, your logo will be right there with them, making it a memorable gift.
Branded Power Banks
Branded power banks are modern-day saviors for anyone on the go. A custom logo power bank ensures that your on-the-go tech lovers always have a charge. With various sizes and capacities available, you can choose the perfect power bank to suit your recipient's needs.
Custom Phone Cases
A custom phone case is more than just protection; it's an expression of personal style. Gift your tech-savvy recipients a custom phone case with your logo. Every time they use their phone, they'll appreciate the thoughtful gift that complements their device.
Customizable Keyboards and Computer Mice
Customizable keyboards and computer mice offer tech enthusiasts a personalized computing experience. As tech gifts, they're practical and demonstrate your commitment to enhancing the recipient's workspace. These gifts also acknowledge the importance of ergonomics and user comfort, showcasing your consideration for the recipient's well-being. In a world where individuals spend significant time on their computers, these branded tech gifts strike the perfect balance between utility and thoughtful branding.
Elevate Your Gifting Strategy with Pinnacle Promotions
In the digital age, where technology reigns supreme, the art of gifting has evolved. Branded tech gifts have emerged as the "out of the box" choice compared to traditional presents. They're a bridge between functionality and branding finesse, offering an opportunity to build relationships, create positive associations, and leave a lasting mark in the minds of tech enthusiasts.
To explore the world of branded tech gifts and discover the ideal choice for your tech-loving audience, we invite you to connect with our promo professionals at Pinnacle Promotions. Our team specializes in curating the finest tech gifts that blend utility with impactful branding, ensuring your gesture resonates in the minds of your recipients.
Elevate your gifting strategy, make a memorable impression, and leave your mark in the tech world with Pinnacle Promotions. Contact us today at 877.300.2007 for expert advice and assistance choosing the perfect branded tech gifts. Your journey towards strengthening relationships and expanding your brand starts here!