Crash Champions utilized MyPromo Closet to help ease the acquisition transition and outfit its newly acquired national team.
Crash Champions, a national auto body organization centralized throughout the Midwest, recently acquired Service King, another auto body repair company with over 40 years of service in the industry. Crash Champions needed a streamlined solution to outfitting and welcoming its newest team members.
The Challenge
After acquiring Service King, Crash Champions needed a user-friendly solution to help collect the necessary details to adequately welcome its newest team members with branded apparel. These details included the type of apparel kit required, the sizes of the team members, and shipping addresses at no cost to the end user.
The Solution
The Pinnacle Promotions team knew just how to solve this challenge. Crash Champions was assigned a dedicated team to create a custom MyPromo Closet, an online shop, to collect all order details across the former Service King locations. The online shop included a branded homepage with brand-approved color details, a secure login page — only accessible with a predetermined password and apparel mockups to help create the custom site feel.
Each location manager was given access to the shop link to select uniform sizes, quantities and apparel kit types needed for their specific location — which all could be done in a matter of minutes! Managers then received an email confirmation of their order with the necessary details.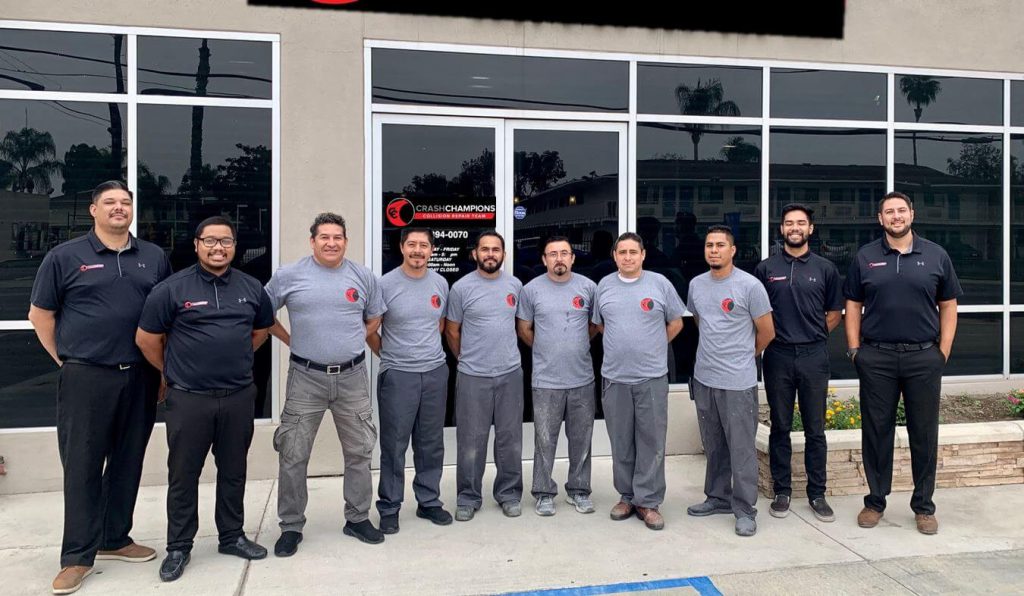 The Result
By partnering with Pinnacle Promotions and utilizing MyPromo Closet, Crash Champions featured five apparel kit options tailored to each employee within the organization. During the two-week ordering window, MyPromo Closet collected 975 individual orders, totaling around 60,000 pieces of apparel to be distributed across the U.S.