Let's be honest. Staying top of mind in a world of shorter and shorter attention spans can be difficult for any brand. Living in this ever-evolving digital landscape, you need to be strategic about how to promote your brand — including keeping an eye on what promotional products are trendy, useful and reusable. That's where custom drinkware comes in!
Customized drinkware has been a popular promotional tool for many years. These everyday items have always offered a level of functionality, but these days they have become a viral sensation, status symbol and must-have to maintain hydration.
While you can scroll through hundreds of custom drinkware choices, at Pinnacle Promotions, we have our finger on the pulse of the trending drinkware items. In this blog, we explore the power of personalization, what drinkware types to choose from, the benefits of using drinkware in your promotional strategy, and how to choose the right custom drinkware for your event or campaign.
The Power of Personalization
You are probably familiar with the power of personalized marketing strategies. You know that every one of your competitors is out there, both digitally and traditionally, vying for your audience's attention. And that means you have to use creative and innovative promotional tactics to ensure your brand stays relevant.
You may think, well yeah, but how does customized drinkware help? The cool thing about items like custom tumblers or branded mugs is that they are tangible ways for your brand to be on the top of the mind.
For example, you want to promote your brand on social media so you host a giveaway — you order the coveted Stanley Quencher 40 oz. with your logo and a message that says "Sip. Smile. Repeat." Your winners will not only share their winnings to their feeds but will flaunt their Stanley's out in the world.
Customized tumblers and other customized drinkware have become a staple in people's daily drive to stay hydrated, while branded mugs are the key to staying caffeinated. Each type of drinkware item allows you to use these promotional powerhouses to stay on the top of your audience's mind.
The most important thing about personalization to remember is to create unique messaging, logos or designs that align with your brand guidelines.
Types of Customized Drinkware
So you've bought into the idea of personalizing custom drinkware, but where do you start? What kind of drinkware do you choose? And how can you ensure you won't break the brand bank when you do? Let's go over customized drinkware types to get you started.
Customized Tumblers
Custom tumblers are insulated drinkware that can be personalized with unique designs, logos, or messages, making them versatile promotional tools and stylish everyday accessories. Popular brands like Yeti, Stanley, and S'well offer high-quality tumblers known for their exceptional insulation properties, keeping beverages hot or cold for extended periods.
Branded Mugs
Branded mugs, such as those from popular brands like MiiR and Swig Life, are a common fixture in promotional merchandise and personal coffee collections. These mugs, along with their travel mug counterparts, are not only practical for on-the-go coffee enthusiasts but also serve as potent marketing instruments, ensuring that a brand's message or identity remains consistently in the hands of its customers.
Promotional Water bottles
Promotional water bottles come in various materials, including plastic, stainless steel, glass, and eco-friendly options like bamboo or biodegradable plastics, allowing businesses to choose the most suitable material to align with their brand values and the preferences of their target audience.
Custom Glassware
Custom glassware is an elegant and memorable choice for events, certain businesses, or personal collections. Some popular types of custom glassware include wine glasses, pint glasses, champagne flutes, whiskey glasses, and shot glasses, each tailored to suit specific beverage preferences or occasions.
Choosing the Right Occasions For Custom Drinkware
Selecting the right custom drinkware to match upcoming events and occasions is a crucial aspect of any successful marketing strategy. The choice of where and when to introduce these customized items can significantly impact their effectiveness in promoting your brand.
The goal is to ensure that your personalized drinkware leaves your customers feeling more engaged with your brand. This involves understanding your target audience and aligning your promotional efforts accordingly.
Where Custom Drinkware Shines
Trade Shows: At trade shows, personalized drinkware, like custom tumblers or branded mugs, not only keeps attendees refreshed but also ensures your brand remains in their minds as they use the item in their daily lives.
Conferences: Conferences attract professionals seeking valuable insights and connections. Handing out promotional items like branded travel mugs fosters a lasting connection between your brand and the attendees.
Corporate Gifting: Team-building events, product launches, or client appreciation occasions provide excellent opportunities to reward employees or clients with custom drinkware, reinforcing brand appreciation.
Designing Eye-Catching Drinkware
The design of your drinkware is not just a visual element; it's a crucial component of your marketing strategy. A well-designed drinkware item can capture attention, create lasting customer connections, and effectively convey your brand's identity. Let's run through some essential tips on crafting eye-catching and memorable drinkware that aligns seamlessly with your brand's message.
Know Your Audience
To design customized drinkware that resonates with your audience, you must understand their preferences, values and lifestyle. Are they environmentally conscious? Do they appreciate minimalistic designs? Try running some A/B testing via email, or your website can help tailor your drinkware to suit their tastes and ensure it will be well-received.
Consistency is Key
Cohesive branding is essential. Your drinkware should be an extension of your brand's identity. Maintain consistency in colors, fonts, taglines, and logos so it is instantly recognizable as a part of your brand. This alignment reinforces your message and enhances brand recall.
Embrace Creativity
Eye-catching drinkware often combines creativity with functionality. Think outside the box when it comes to design. Explore unique shapes, innovative use of colors, fun messaging and original artwork that represent your brand's uniqueness. Creativity captures attention and encourages regular use.
High-Quality Materials
The feel of your drinkware matters as much as the look. High-quality materials not only ensure longevity but also enhance the overall impression of your brand. Whether it's a sleek stainless steel customized tumbler or a sustainably-made branded travel mug, choose materials that align with your brand's values.
Focus on the Details
Small details like etching, embossing, or textured finishes can make your drinkware stand out. These subtle elements can make or break the impression of your custom drinkware and your brand.
Designing eye-catching custom tumblers, branded travel mugs, or other custom drinkware is a blend of creativity and strategy. By understanding your audience, maintaining consistent branding, embracing creativity, using high-quality materials, and focusing on the details, you can create personalized drinkware that not only captures attention but also aligns seamlessly with your brand's identity.
Benefits of Using Customized Drinkware
Incorporating customized drinkware into your marketing efforts comes with a multitude of advantages that extend well beyond merely offering a practical item. These benefits encompass brand exposure, customer engagement, employee motivation, and loyalty. Let's explore how personalized drinkware can be a game-changer in enhancing your marketing strategy.
Amplified Brand Exposure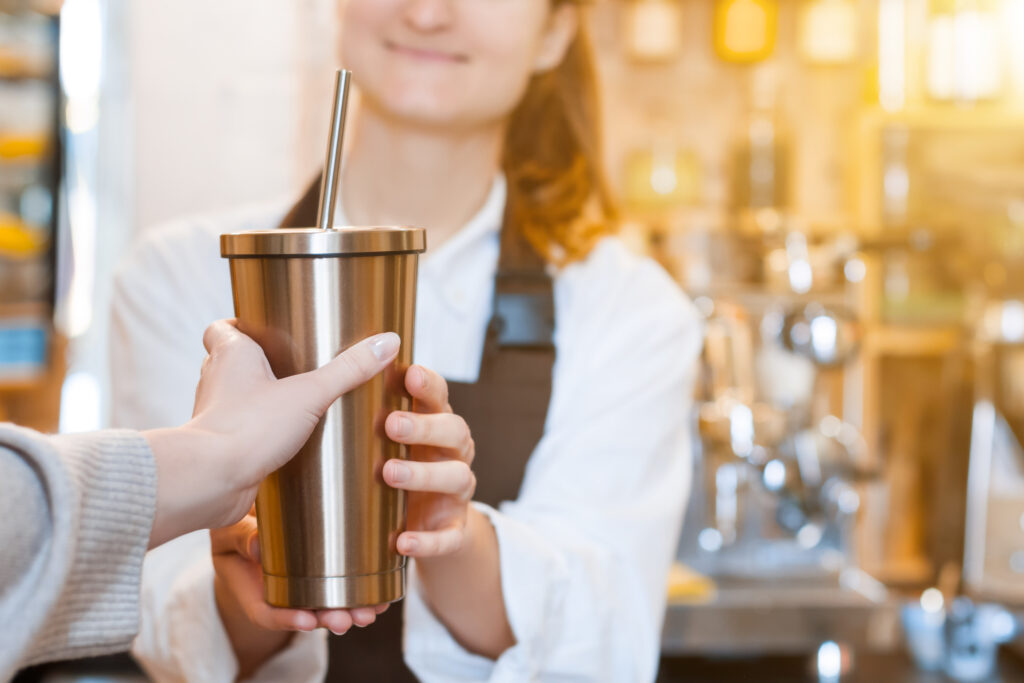 Customized drinkware, when used or seen by your target audience, can become a daily staple in people's lives, which increases your brand exposure. Whether it's a banded coffee mug at a workplace, a reusable water bottle at the gym, or stylish customized tumblers carried around town, each sighting reinforces your brand's presence and message.
Increased Customer Engagement
Custom drinkware fosters a deeper connection with your customers. When they use these items in their daily lives, they form a bond with your brand. They're not just sipping from a cup; they're sipping from a symbol of their affiliation with your business.
Employee Motivation and Loyalty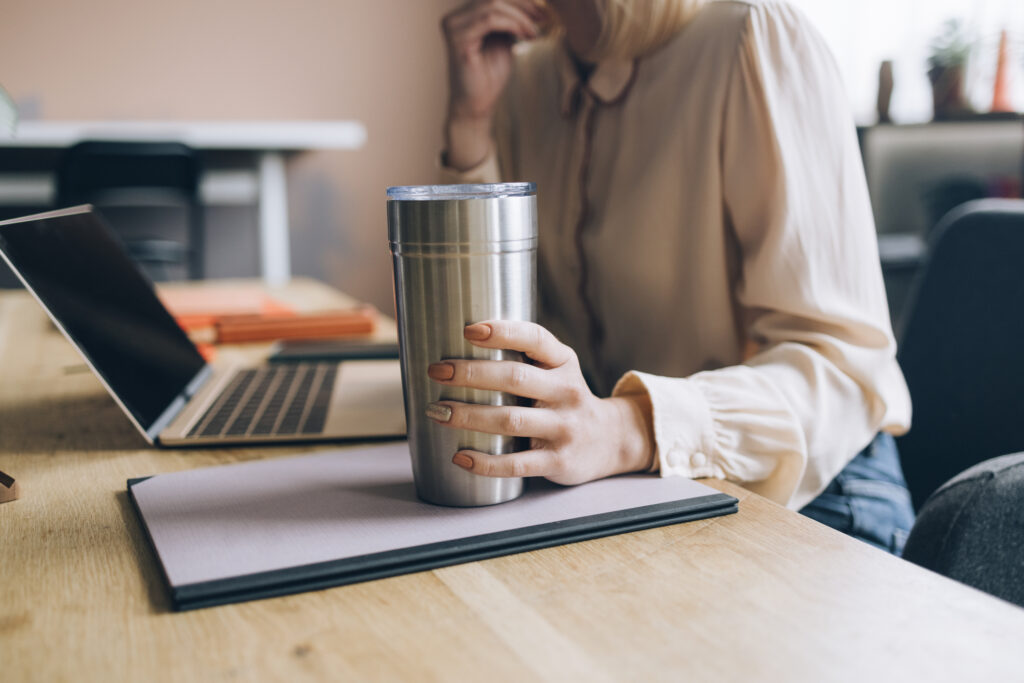 Custom drinkware can serve as an excellent tool to motivate and reward employees. Personalized glassware or custom tumblers as employee incentives not only boost morale but also strengthen their loyalty to your company. It's a tangible symbol of your appreciation for their hard work.
Custom Drinkware in Action
Let's say you are the brand specialist for a fitness apparel company that offers customized stainless steel water bottles as part of its new product launch. You decided to send these water bottles out to your fitness influencer network. The influencers who received these bottles not only used them during their workouts or daily lives but also post unboxing videos on social media.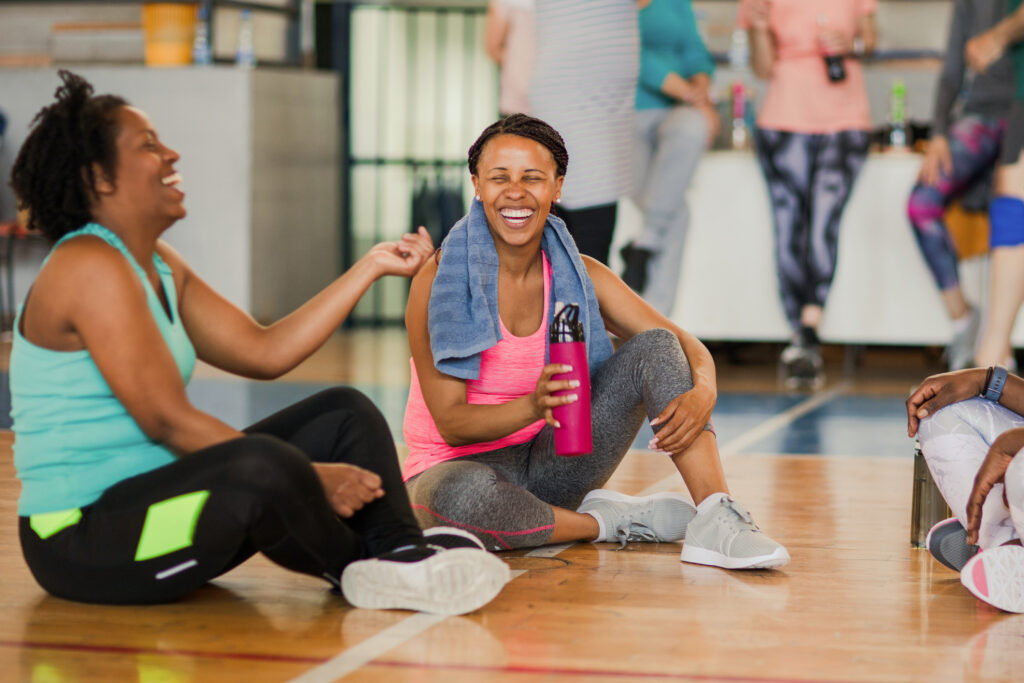 This creates a sense of belonging to the brand's fitness community, leading to increased engagement and loyalty. In a similar vein, employees within the company received branded drinkware as a reward for meeting fitness goals, boosting their motivation and allegiance to the brand.
The benefits of incorporating customized drinkware into your marketing strategy are multifaceted. Beyond the tangible item, these items amplify your brand's exposure, deepen engagement, and motivate employees, fostering a sense of loyalty and community. When used strategically, customized drinkware becomes an integral part of your marketing efforts, leaving a lasting impact on both customers and employees alike.
Pinnacle Promotions: Your Partner in Sipping Success
In a world where it's hard to make your brand stand out, using custom drinkware is a smart move. It's not just about keeping your customers hydrated; it's about becoming a part of their everyday routine. This blog has shown you the importance of personalization in marketing, the different drinkware options, and the many benefits it offers. So, it's time for businesses to see how customized drinkware can boost their brand.
Now, it's your turn to take the plunge. Consider integrating customized drinkware into your marketing efforts to enhance brand visibility and customer engagement.
To start your journey to sipping success, contact us at 877.300.2007. Our team at Pinnacle Promotions is ready to assist you in selecting the perfect customized drinkware solutions that align with your brand's identity. Elevate your brand with customized drinkware and leave a lasting impression on your audience.