When it comes to face-to-face marketing, few events can rival the ROI potential of a trade show. With the right marketing strategies and careful planning, a quality trade show can put your brand smack dab in front of a targeted audience who is searching for a product or service just like yours.
But what is a trade show, exactly? While you've likely walked through a crowded exhibit or convention at some point in your life, being on the other end of the display booth is a much different experience than being an attendee.
Before we dive right in, here is a quick primer on what you should know about trade shows:
Trade shows can benefit companies both large and small by putting their brand directly in front of qualified leads.

When used correctly as trade show handouts, promotional items can be extremely effective at generating qualified leads and meeting your company goals.
What Is a Trade Show?
Trade shows are exhibition events held in major cities where exhibitors in a specific industry set up a display booth to promote their products and services. Usually, trade show attendees must either pay to get into the event or be invited to the show, making them far more valuable of a lead than the average Joe off the street. These people have a vested interest in the products and services on display, which is one big reason why an estimated 1.3 million exhibitors set up a trade show display booth in 2014, according to a 2018 CEIR Index.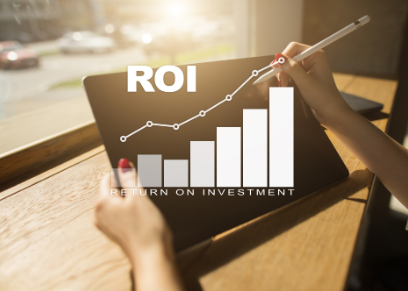 Why Make Trade Shows Part of Your Marketing Plan?
Whether you're trying to grow your brand awareness or break into the industry via smart networking tactics, trade shows have the potential to scale your business and grow your brand. Let's look at a few specific reasons why business executives and entrepreneurs prioritize industry trade shows:
In-Person Interaction—

In an age of social media, the value of face-to-face interaction shouldn't be dismissed. In-person interaction is essential to making meaningful connections with attendees and moving them down the marketing funnel.

Attendee Buying Power—

According to The Exhibit Survey,

more than 80 percent

of trade show attendees have buying power. Attendees are ripe for the taking, but only if you can draw them to your booth.
High ROI—

While the return-on-investment of trade shows can vary depending on industry, it's not uncommon for businesses to come away from their trade show with a huge profit. According to atEvent, companies can expect to achieve an

average ROI of $4.99 for every dollar they invest

.
Boost Brand Awareness—

From promising startups to established corporations, trade shows can be used by any size of business to grow their brand awareness and connect with their target market.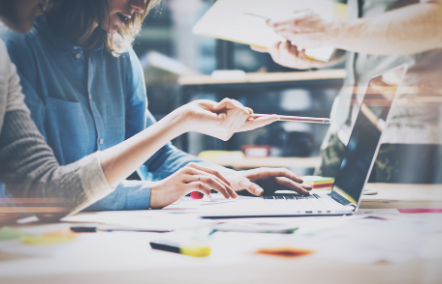 6 Steps to Make Your Next Trade Show a Success
There is a lot that goes into planning for an upcoming trade show. From researching shows to determining objectives, here is a brief look at what goes into achieving trade show success:
Determine Goals—

If you don't have a goal for your trade show, how will you measure your success? Determining goals early is crucial to

making your trade show a huge success. A few ideas of trade show objectives include boosting brand awareness, promoting the launch of a new product or growing authority in a particular niche.
Craft a Budget—

How much will you need to invest to accomplish your goal? Creating a trade show budget can be tricky, but it will help ensure that you're investing your time and money wisely.
Find a Quality Trade Show—

Research trade shows in advance to make sure that each one is worth your investment.
Research the Competition—

Who are your biggest competitors at the trade show? Research their selling points and find ways to outshine them on the trade show floor. From flashy signage to

unique promotional products

, get creative with your trade show strategies.
Attract People to Your Booth—

Give people a reason to stop by your booth with exciting signage, engaging booth staff and, of course,

trade show giveaways

. Attendees have come to expect branded swag at trade shows, so be sure to

check out our trade show swag ideas

if you need some inspiration for your booth.
Follow-Up with Leads—

Don't wait for leads to lose interest in your brand. Follow up within 24 hours while your brand is still fresh on their minds.
Make a Lasting Impression at Your Next Trade Show
When you're new to the trade show industry, exhibiting for the first time can be stressful. From developing an eye-catching booth to crafting the right messaging, you'll probably be spending a lot of time, money and energy into your upcoming trade show.
While we can't take away all of your trade show stress, we can make it easy to attract attendees with useful promotional products that are the talk of the trade show. Get in touch with us and we'll help you pick promotional items that align with your brand messaging and help you maximize your trade show ROI.