Now that the new year is in full swing, it's time to assess your promotional marketing closet. You may want to start thinking about a strategic refresh that will cultivate brand loyalty and wow your employees, customers and partners. That also means not just rebuying the same old promotional products that worked five years ago.
Branded backpacks can revamp your marketing strategy. Here is a great example — let's say you just hired a new employee, Kyle, who is an excellent addition to your organization. You want a thoughtful way to welcome Kyle with some branded items he will be happy to have and use long-term. You gather a t-shirt, pens, notebooks and branded water bottles, but since Kyle works remotely, you wonder how you can kit all these items together. That's when your promotional account manager says that Kyle can receive his welcome package as a kit in a custom branded backpack, drop-shipped directly to his home.
Kyle receives his welcome kit and posts it on LinkedIn the next day — promoting how welcoming your organization is. Your HR representatives even see an uptick in qualified candidates for currently open positions!
That's just one scenario where custom backpacks can make a difference. Let's take a look at the benefits of branded backpacks, the types and features of custom branded backpacks and how to choose the right one for your brand.
The Benefits of Custom Branded Backpacks
There are several benefits to custom company backpacks. First and foremost, customers, employees and partners love free items! According to the 2019 PPAI study, 8 out of 10 people like receiving promotional products. In this same study, 29% of recipients like to receive wearables – like backpacks.
Another great benefit of custom logo backpacks is that they promote sustainability. You are providing your customers or employees with a reusable, wearable item that they can carry their items in rather than using a plastic bag. There are even backpacks that are eco-friendly or made with recycled materials to help boost sustainability efforts!
Finally, custom backpacks are functional — meaning customers or employees are more likely to use them. A 2021 PPAI consumer research report found that 75.4% of those who receive promotional products keep promo when it is useful!
---
Pinnacle Pro Tip
Making a curated list of who you plan to give or sell these custom backpacks to beforehand will help you get the most bang for your custom backpack buck.
---
Things to consider when choosing your next branded backpack
Before you rush off and start ordering custom branded backpacks, you will need to consider a few things to help ensure you select the right custom logo backpack that suits your brand.
Purpose
What do you want the backpacks to be used for? Will they be used for school, travel, work, or other activities? With such a large variety of branded backpacks, you want to choose a style that will best suit the needs of your recipients. A university may want to pick a backpack for everyday carry on campus while a corporate enterprise may want to choose a padded computer backpack for travel between the office and home.
Quality
Make sure to choose a custom logo backpack with durable materials and sturdy construction. It should withstand regular use and hold up to the weight of the items being carried. Name-brand promotional backpacks will also help boost brand reputation.
Size
Consider the size of the backpack and how much it can hold. If it's too small, it won't help carry necessary items, such as textbooks, computers or lunches. If it's too big, it may be cumbersome to move around.
Price
Determine your budget and find a branded backpack that fits your needs. Remember that cheaper options may not be as durable or functional as more expensive ones. If you need assistance finding a custom logo backpack that fits your budget, you can always reach out to one of our account managers.
Branding
Think about how you want to promote your brand. Will you have your logo or a message printed on the backpack? Is there a specific color of backpack that could help emphasize your brand and logo? If so, consider the size and placement of the branding elements and backpack color choices.
Style
Choose a style that will appeal to your target audience. Consider factors such as color, design, and additional features (like pockets or padded straps). Look into current trends to ensure you purchase custom backpacks that appeal to your target audience.
Quantity
Determine how many backpacks you need and if you need to order them in bulk. This can affect the price per unit and the turnaround time for production.
---
At Pinnacle Promotions, we understand that big promotional projects need an extra hand. Reach out to us at 877.300.2007 and let us help you with your corporate gifts, kits or events with the best branded backpacks to make the right impression™.
---
Most Common Custom Backpack Styles
There are so many choices when it comes to branded backpacks. As mentioned above, consider the purpose behind your purchase! That will be the determining factor of what kind of backpack to choose.
A college student is less likely to need a hiking backpack, just like a corporate software engineer most likely won't use a rucksack backpack. Making a curated list of who you plan to give or sell these custom backpacks to beforehand will help you get the most bang for your custom backpack buck. Here are our favorite custom backpack styles: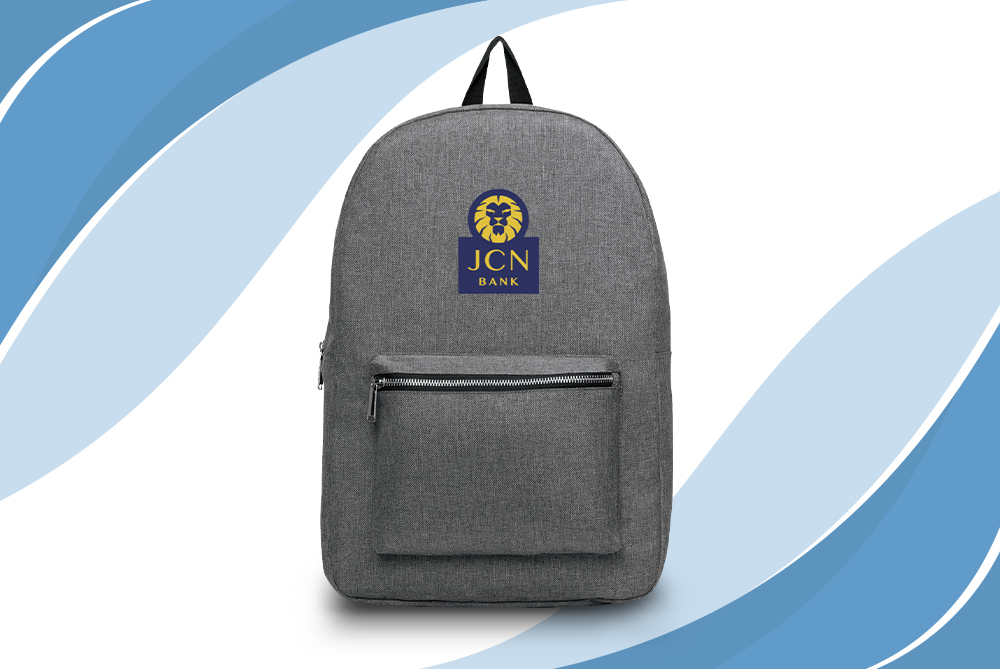 Everyday Backpacks
People use these types of backpacks daily — for school or the gym. These are designed with a front-loading main compartment, a large pocket, pair of shoulder straps and a grab handle. There is no big focus on special tech features or weather durability, and they don't vary much in size.
Computer Backpacks
Computer backpacks are a more durable option made with a sleeve or compartment that can hold a laptop. The size of these compartments varies — so it's essential to pay attention and choose a size that could accommodate most laptop sizes. You may also want to ensure that the compartment is padded, an added feature not all laptop custom backpacks have.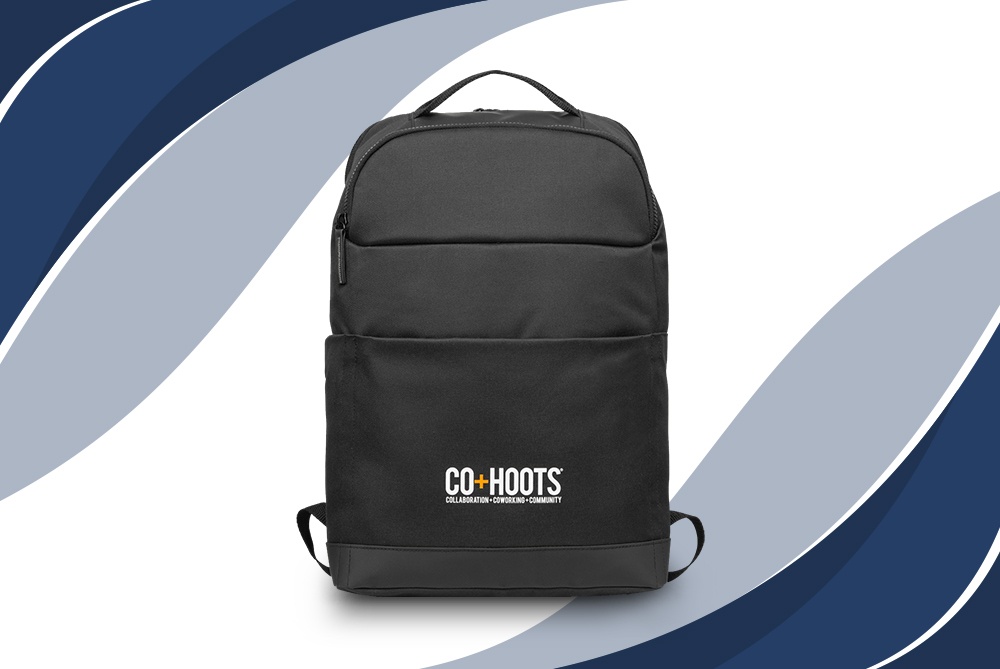 Rucksack Backpacks
This backpack is very similar to the everyday backpack, but the main compartment is a flap rather than a zipper that can be closed with a drawstring, buckles or snaps. These are also usually made with canvas materials.
Travel Backpacks
Made for easy access and carry, travel backpacks are usually TSA-friendly — meaning you have quick access to a laptop compartment that can be opened before scanning. They are also typically carry-on approved by airliners so that you don't have to worry about checking a bag or lost luggage.
Outdoor/Hiking Backpacks
Made for people who love being outdoors, hiking backpacks are durable and weather resistant. These backpacks are equipped with attachment points, a large main compartment and a ventilated back panel so you can clip and carry all your necessary outdoor gear.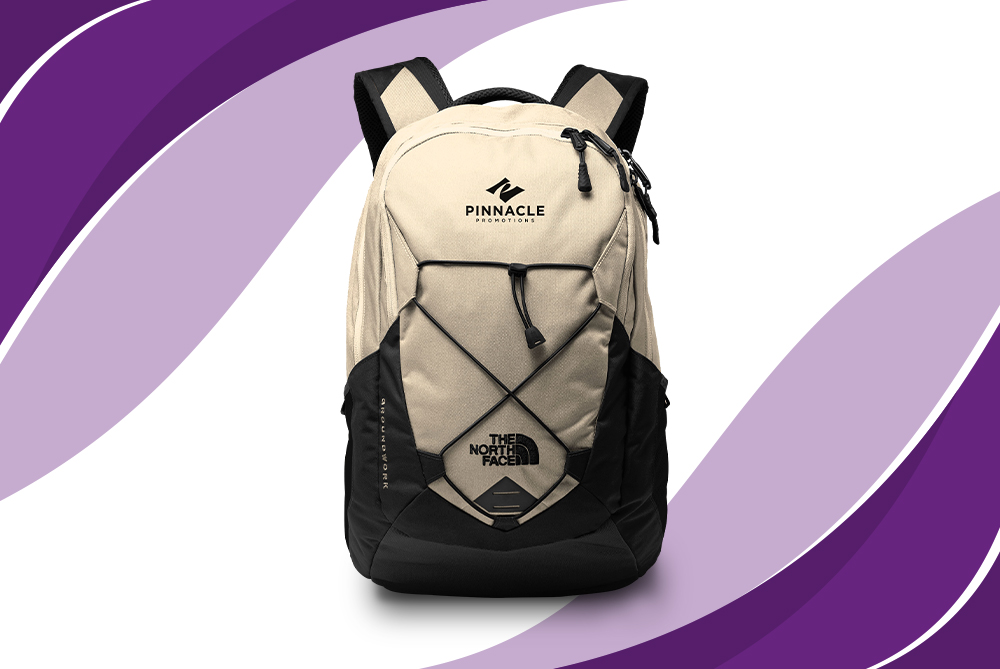 Anti-Theft Backpacks
While anti-theft backpacks look just like any other regular backpack, they are actually equipped with hidden zippers and compartments, cut-proof materials, locks for zipper pulleys and some have RFID-blocking pockets to help deter thieves from easily stealing valuables.
Duffel Backpacks
Duffle backpacks are convertible duffels with shoulder straps. These backpacks can be a great alternative to an everyday backpack or carry-on, giving you more room to pack all your travel essentials.
Tote Backpacks
Much like a standard tote, the tote backpack has tote handles and shoulder straps for easy carry.
Drawstring Backpacks
Think of a gym sack with drawstrings to close and carry the bag. These are not the most durable or functional choice of backpack — they offer little room for carry and are not great at protecting your items from bumps or drops. But they are very lightweight and affordable, making them a great choice for the gym!
Hydration Backpacks
Small and lightweight, the hydration backpack has a compartment that holds water with an included straw. These backpacks usually have a few standard storage pockets so you can carry a few on-the-go necessities when on outdoor adventures.
There are several subsets of these customizable backpacks, but now that you know the most common choices, you can narrow down which kind will suit your brand needs or marketing campaign.
Growing Your Brand with Promotional Backpacks
Utilizing custom branded backpacks is a great strategy as you build your promotional event calendar out for the year. Branded backpacks are a practical, creative way to get your brand out into the world while bolstering client and employee relationships. They also make kitting your promo easier!
Here's a our 1-2-3-4 for choosing custom branded backpacks:
If you're considering using branded backpacks as part of your marketing strategy, there are a few things to keep in mind.
#1 Understand your purpose: Choose custom branded backpacks that reflect your recipients' needs and fit into your promotional event.
#2 Choose high-quality custom backpacks: You want your custom backpacks to be durable and long-lasting, so choose a brand and model with a good reputation for quality and the right price point for your budget.
#3 Customize the design: Make sure your custom company backpacks reflect your brand and include a clear and visible message or logo.
#4 Consider the timing: Consider when and where you will give out your promotional backpacks. For example, if you're preparing backpacks for an attendee kit at a conference, you will need them a few weeks before the event.
With such a variety of choices, you may struggle with how to choose, but you don't have to tackle your next project alone! At Pinnacle Promotions, we have experienced professionals who can assess your brand needs and your quarterly or event budget and then offer the right solution for you. We can even put together virtual IdeaKits™ full of customized backpacks or other promotional swag to make your next promotional project a hit! Call us at 877.300.2007 and let us help you get the best plan together to help grow your business and brand.