We know how difficult it is to plan, prepare, and execute a trade show and that you're looking for tips and tricks to make it easier. Storage is in short supply at trade shows. So, how can you make the most of it? We suggest doubling up the uses of your promotional items so that you don't have to remember quite so many things. Some people call these hacks. We call them "imaginative repurposing."
1. Silicone wristbands make handy rubber bands when you're overwhelmed with loose pens or pencils and short on bundling methods.
Not only are these handy customized wristbands going to be utilized over and over by tradeshow attendees (because you just gave them a new idea) but will also allow you to be organized at the same time.
2. Reduce the number of office supplies that you need to take by leveraging your promotional items for your booth staff.
These will be handy for your staff to jot down notes to hand to attendees. Branding and personal contact reminder all rolled up in one.
3. Got a tablet or iPad to display but can't get a new case or stand?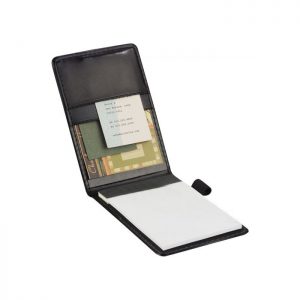 Order the Windsor Reflections Promotional Jotter and use it to double as a display stand.
4. Cups are a great tradeshow promotional item because they are likely to be used again; they have a long "shelf life." However, cups use up a lot of space, but really most of it is just air.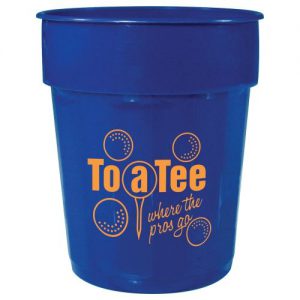 So, how do you take advantage of this? If you will be shipping your giveaway cups, use the cups for storage or stuff them full with other essentials that need to go to your trade show. This will reduce the number of boxes that you would need to ship and reduces clutter at the actual booth. In addition, many booths will use music to create the ambiance within the booth. Think you need to take along extra speakers to be heard? Think again. If playing music from your phone, place your phone's speaker inside one of those snazzy promotional cups to amplify the sound.
5. Traveling with fragile tradeshow items and need cushioning to pack your valuables in? Have you ever thought of using a 1/4' mouse pad, imprinted with your logo to cushion your precious delivery?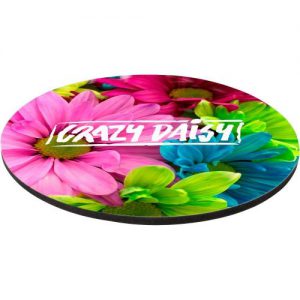 Mouse pads come in all shapes, sizes, and thicknesses and can be used not only to ensure your mouse works correctly, but can be used to take up extra space in the box and absorb any shock that your shipping boxes may incur.
So, when you get ready to pack up your trade show tables, displays, and promotional items, recall these tips to save space, time, energy, and keep you organized. Well, at least make you look smart by knowing the hacks.
Got any good hacks of your own? Let us know!